Ophiocordyceps australis map64 (Brazil)
Organism description
Ophiocordyceps australis sensu lato strain map64 was isolated from a Ponerine worker ant collected in the Atlantic rainforest in Brazil. Fungi of this species complex are entomopathogenic Ascomycetes infecting Ponerine ants. These species reside within the Order Hypocreales and Family Ophiocordycipitaceae.
The genome of O. australis from Brazil was sequenced and annotated in collaboration with Charissa de Bekker and David Hughes.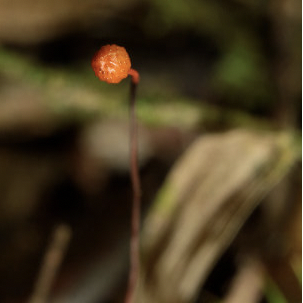 Figure. The stalk of a fruiting body emerging from an ant that was killed by O. subramanianii s.l. and died in the leaf litter.
Reference
Please cite this paper when using data from this genome:
© 2022 - Robin Ohm - Utrecht University - The Netherlands
Built with Python Django and Wagtail